innovative and leading provider of cleaning services, BAM Window Cleaning, is proud to announce its pressure washing and cleaning services in Melbourne. Since its establishment, the company, which has various teams of professional pressure washing experts across the city, has been offering residents of Melbourne and surrounding the best quality service.
Their services span across anything from a full house or building washdown to decks and patios cleaning, as well as pathway pressure cleaning. Also included is a thorough cleaning of driveways, pergolas, and the top extremal level of a building.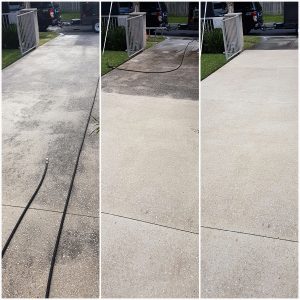 Speaking at the announcement of the new service, the company owner, Aaron Johnstone said, "BAM Window Cleaning Company provides both residential and commercial pressure cleaning services. We believe in arriving on time at the client's property, providing amazing service, and leaving them happier than when we arrived. We're concerned about the safety of our customer's property, so we treat it with great care."
Talking about efficiency, BAM Window Cleaning has many years of experience in the industry. They use some of the best industry washing equipment that gets rid of all kinds of dirt and makes surfaces look clean again.
The core area of their services that has managed to help them thrive above their competitors is the fantastic results they have helped property owners achieved over the years, as well as the affordability of their services.
According to BAM Window Cleaning, regular washing of surfaces can save people thousands of dollars they might end up spending on repainting and resurfacing them if they are not routinely checked and wiped clean. Also, almost the same type of results you get from repainting or resurfacing can be achieved via a good pressure cleaning.
Their services are not only open to residential property owners, real estate agents or property managers can also benefit from their pressure washing services. This is mainly because exterior pressure washing can bring the beauty of buildings back to life and make them more appealing to potential buyers. This can increase the final sale price of a property by a significant margin.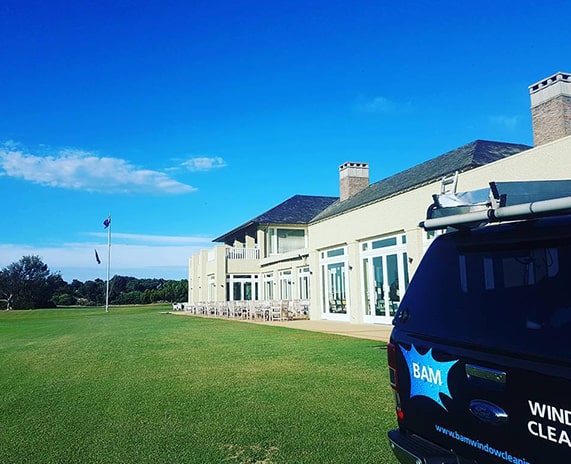 For property owners or managers, BAM Window Cleaning can help them with the pressure washing of single-story units/homes, office space, and multi-story buildings. Most importantly, Melbourne residents who are looking to renew their exterior surfaces can leverage their service to get rid of all kinds of algae, dust, grime, dirt, as well as any sign of air pollution from their property.
Closing the briefing, Johnstone, said "BAM Window Cleaning services are fast, efficient, and, most importantly, cost-effective. We are driven by the passion to provide real value to clients, and we're constantly improving on our work ethics to serve customers in the best way possible."
Meanwhile, BAM Window Cleaning has received praises from Melbourne residents who have used their services. "Dustin and Joey at BAM Window Cleaning are awesome to work with. They pressure-washed my decking, walkway, and pool washed, and I'm very impressed with the results," said a satisfied customer, Courtney Hathcock.
Another happy client, Lisa Hodges, said, "I highly recommend them. Scheduling is easy, and they are flexible, professional, and hard-working."
Residents of Melbourne and surroundings interested in using their services should head over to BAM Window Cleaning's website and book an appointment via the provided telephone numbers and email address.
To learn more about BAM Window Cleaning's pressure washing services, visit https://bamwindowcleaning.com.au/pressure-washing/
About BAM Window Cleaning
With over 25 years of experience, BAM Window Cleaning has been providing exceptional cleaning services to clients in Melbourne and its environs. The company only employs a professional team of cleaners that are considered experts in the cleaning industry. They have established themselves as one of the cleaning industry leaders and are trusted across the whole of Melbourne.
Contact
Company Name: BAM Window Cleaning
Contact Name: Aaron Johnstone
Address: PO Box 35, Moorabbin, Vic 3189, Australia
Email: [email protected]
Phone: (03) 8682 8767
Website Address: https://bamwindowcleaning.com.au/