When left unchecked, a damaged gutter could cause more damage to your home. A clogged gutter can retain water, especially during the winter and rainy seasons, and this provides a good environment for plants such as mould, moss, and other fungi to grow. The water can also sip into the roofing materials as well as siding and cause rot. To prevent this, you need to keep your gutters in good working conditions. There are certain maintenance issues you can fix on your own, while there are those that will require the services of an expert. This article has narrowed down to seven ways you can clean and repair your gutters while reducing your maintenance cost.
Cleaning the gutter using a leaf blower
This is probably the easiest way of cleaning your gutter. The leaf blower comes with a nozzle attachment built to release a narrow stream of air, specifically good for cleaning your gutters. When using a leaf blower, you need a ladder and someone to hold the ladder for you as you work. Position the ladder and work your way towards the downspout. Remember not to blow leaves into the downspout, as this could lead to another maintenance issue. Once you're done getting rid of any obstruction, majorly leaves, use a hose to get rid of any leaves or twigs that may still be stuck in the gutter.
Using a Wet / Dry Vacuum cleaner
Using a Vacuum cleaner is majorly used when you have to get rid of heavier debris. However, some people may not like the idea of using a ladder while working on the roof; hence you can visit the local retail store and find hoses and attachments you need to extend the reach of your vacuum. This way, you can reach the gutters from your position on the ground.
When dealing with stuck and stubborn dirt, you may have to wet the area before bringing in the vacuum. Do this repeatedly till you are certain the gutters are clean. However, once you are done, it is best to flush the gutters and your downspout with water from a hosepipe.
Cleaning gutters using your hands
To do this, you need to ready your equipment which includes a ladder, bucket, gutter scoop, and heavy-duty gloves. Once you are up there, slowly by slowly remove the debris, leaves, and any other foreign materials from your gutters, placing them in the bucket you carried with you; make sure you get every material out before flushing the gutters and downspouts with water. Next, flush the two sections till you are sure they are operating optimally. Finally, in case you notice any clog in the downspout, use a plumber's snake to burst through the clog and rinse thoroughly with a hose.
Cleaning Gutters using a power washer
Using a power washer is arguably one of the easiest ways of cleaning the gutters, especially when you are doing it on your own. Power washers are designed to release a high-powered stream of water that is used to clean and remove debris from various surfaces. It is this ability to effectively clean virtually any dirt that makes it a convenient and reliable method when it comes to cleaning your gutters.
Unlike the blower that is limited to light materials such as leaves and twigs, the power washer can remove even the stuck and stubborn dirt in the gutters. With this machine, you don't have to worry about cleaning your gutters often. Another benefit of using this method is that you can use it to clean the downspout and get rid of any blockages. Then, spray the downspout with the pressurized water till it's clear.
Repair the sagging gutters using a gutter hanger
Don't just clean the gutters and forget to check for any damages or sagging that needs repair. Instead, take your time to go over the mounting points and check for any wear or damage in parts of the gutter. If the gutters appear to be sagging, it is best to repair them as soon as possible to avoid further damage during the winter or rainy season when they can easily be knocked loose.
Depending on the type and condition of the gutters, you may have to tighten the screws back into place or replace their entire section. If you notice, the mounting holes are hogged out. It is best to upgrade the hardware to a larger size. To prevent your gutters from sagging in the future, it is best to reinforce your gutters using extra-long screws that can be driven into the rafters. To be sure, secure the gutter hangers hook around the front and back edges to hold it in place.
Installing gutter guards always comes in handy, especially when you want to reduce the frequency of cleaning your gutters. Gutter guards are designed differently, with some made out of simple mesh, curved surfaces, or even brush filters that allow water to drain while blocking leaves and other materials from entering the channels. Despite preventing leaves and debris from entering the gutters, they still accumulate the dirt, leaves, and debris, making it necessary to clean the gutters.
Various manufactures produce a variety of styles designed to fit the specific needs of different homes. The most popular gutter guards include drop-in screens, surface-tension guards, and brush filters. Despite their varied designs, installation both by DIY and professionals take up only a few hours.
Cleaning and repairing gutters can be an easy task that you can do yourself. However, if the damages or clogs are serious, it is best to hire the services of a gutter cleaning professional
Gutter cleaning is a regular thing that every homeowner needs to practice to prevent damage to the roof and siding. Regularly cleaning the gutter can also help to reduce the chances of mould and other plants from taking root on your roof. Depending on the house and technique needed to clean your gutters, you need to hire professional help. This exercise can be during spring and winter, twice a year. Aside from preventing plant growth, cleaning the gutters can also help prevent pest infestations.
On average, gutter cleaning may cost you between two to five pounds per section. This price range varies depending on various factors such as the technique used, the size of the house, and the number of sections you want to clean. Keep in mind that professional cleaners also vary in pricing.
To save on the cost of cleaning the gutters, there are various things you can do. This article is centred on some of the tips you can consider to help you save an extra coin when cleaning the gutters.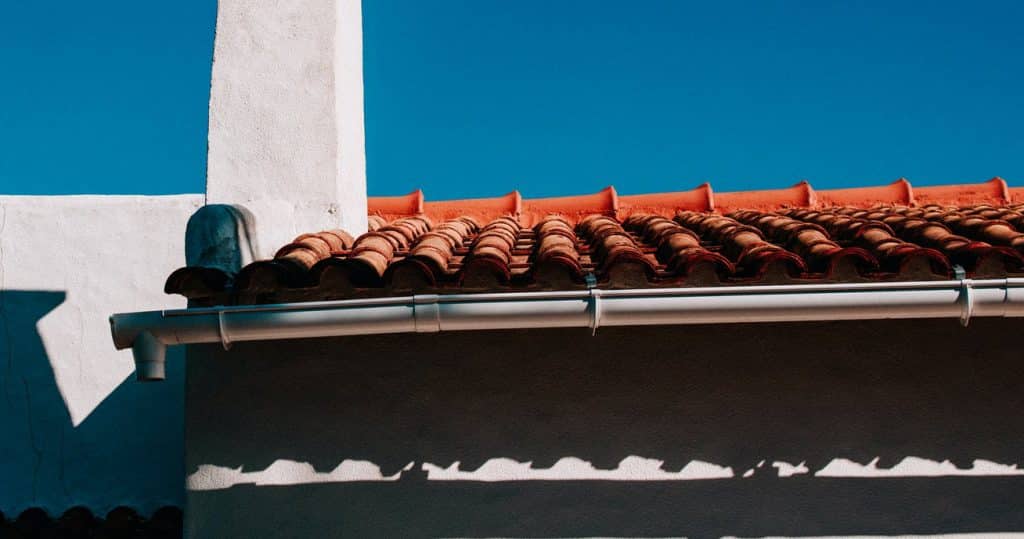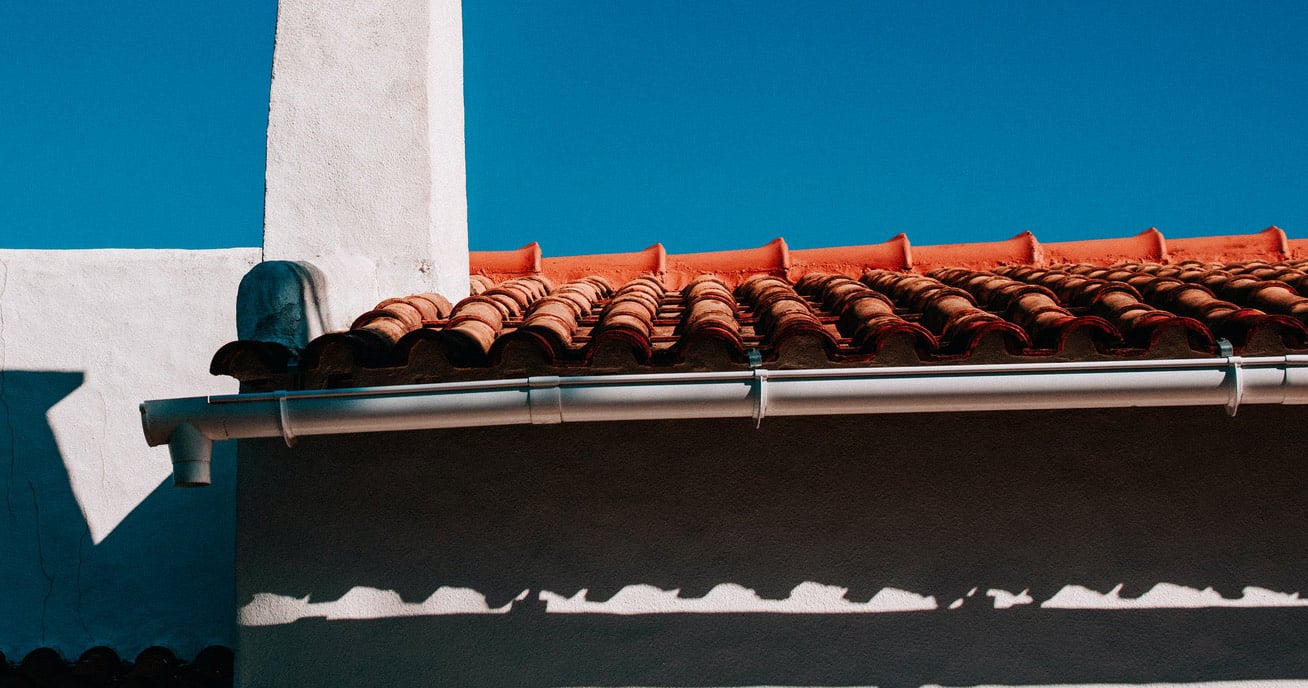 Choose the best reviewed company
When you hear the term best, you probably are wondering how this can save on costs. However, getting the best cleaning firm for the job has various benefits both in the short-term and long-term. A firm with an excellent rating in most cases offers the best services by employing the experience gained over time. In addition, highly rated firms on more than one occasion have been known to offer affordable packages to homeowners compared to some of their counterparts.
These packages vary from one gutter cleaning company to another. Others will use cleaning equipment such as vacuum cleaners, while others would go manually. At this point, the cost of cleaning your gutter depends on the package you pick. You can as well as for a quotation from various service providers and compare their prices before making a decision.
Using the yellow pages to get gutter cleaning costs

This is probably the most popular way homeowners find the best gutter cleaning price range. Depending on your location, you can use the gutter cleaning directory to find the service providers from your location. Once your request form is filed, you will receive a summary of quotations at your email address. With this list, you can weigh on various aspects before making a final choice. This includes prices, services offered and equipment used. You can also see the reviews and ratings of each firm. Despite looking to cut down on costs, don't overlook a quality service to pursue a cheaper option. Look for a price range that falls within your budget range and offers all the services you're aiming for.
One thing about cleaning companies is that they offer varied services and only serve you the ones you subscribe to. Asking for other packages offered by the company is also a good way of saving on costs. Ask for their annual cleaning packages or those that cover all other types of cleaning. Keep in mind that cleaning gutters are an intricate process involving several actions such as parts cleaning and exterior cleaning.
Ask the firm to give you a package for everything. With a subscription, say annual or semi-annual, you can get discounted prices and other benefits. Depending on where you live and the time you want the gutters cleaned, asking for a package can help reduce the prices.
Cleaning companies offer excellent deals and promotions during varied times of the year. To cut on gutter cleaning costs, you need to remain informed on the deals and promotions going on. You can do this by subscribing to their newsletters if they have any. You can also get this information from the gutter cleaner's directory. When both avenues don't pan out, you can visit various cleaning websites and see any deals.
Alternatively, you can target the days before spring and winter when most cleaning companies are offering deals. Keep in mind these deals are usually offered for a very limited time.
Replace damaged sections of the gutter
Replacing damaged sections of the gutters is applicable to homeowners with frequent blockages in their gutters. Normally, after a thorough cleaning, gutters usually remain in top form for at least six months without needing any cleaning. However, it is best to have your contractor check and replace the defective parts when you experience frequent blockages. You can as well try moss removal in sections where moss is prominent. This exercise may cost you at least 10 pounds; however, it will save you the cost of replacing the entire gutter in the long run.
In some residential cases, where trees are growing close to the roof, there are usually many leaves falling on the roof. These leaves could lead to blockages. Try and remove these leaves before they accumulate, especially during the rainy season. You can as well get protection on the gutter to minimize blockage. Install downpipe filters and gutter guards to prevent frequent blocks.
Get the gutters cleaned regularly
With your gutters in good condition, you will not have to spend a lot during your next cleaning session. You may even wait for an extended period before having to clean them. To clean your gutters on a regular basis, you can either choose to do it yourself or hire a professional.
Subscribe to one service provider
By choosing to work with one service provider, you become eligible for discounts and other benefits. In addition, choose to work with one cleaning firm to enjoy other benefits during your next order.
You can never know until you ask. So, before commencing the work, ask your service provider for a discount on their prices.
Depending on your service area and the amount of work needed may get that discount you asked for.
If you are looking to save the entire expenses, then you can do the entire work yourself. Armed with all the necessary tools, you can clean your gutters. You can also clean a section and leave some sections for the cleaning company at a reduced charge